CAPPA AMADEUS Class 1 RID Bronze Merit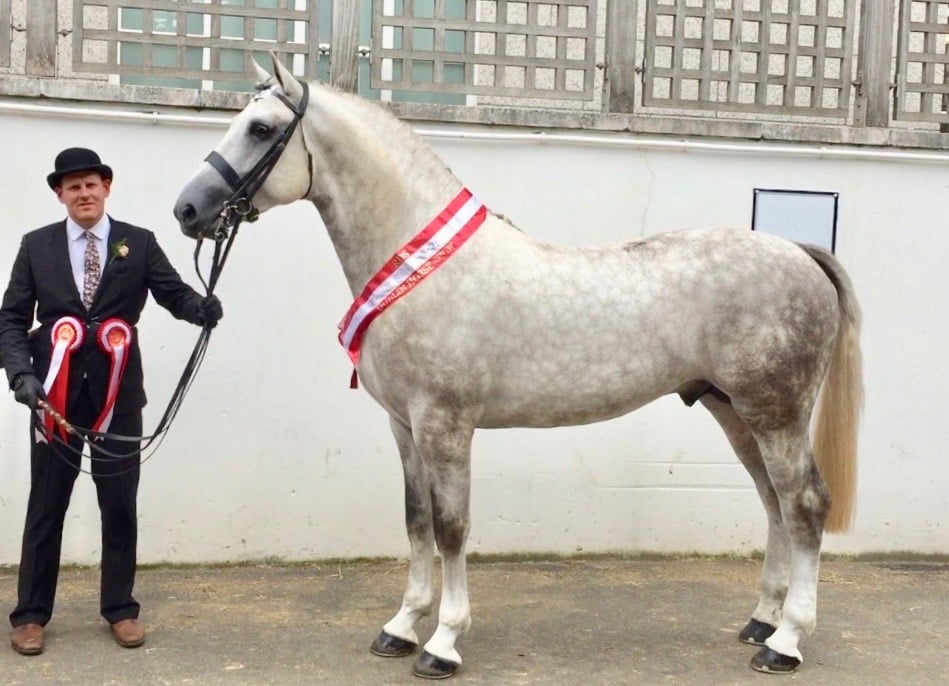 RDS Reserve Champion Stallion 2016
Cappa Amadeus was fully approved in 2016 at the Stallion Inspections in Great Britain.
This boy is a great grandson of Sea crest (sire of Cruising)
The Judges comments on his lines score were that he has tremendous conformation, movement & athleticism, demonstrating nice technique in his jump. He has true Irish Draught characteristics and they awarded him a Bronze merit for receiving such high scores.
He is the only Stallion to ever receive a Bronze Merit at Stallion Grading.
PEDIGREE
Sire
COOLOO CREST
Sir Rivie
Abbey View Lady


MOUNTPELIER GENTLE DIAMOND


Donovan
Uibh Fhaili Queen
Dam
Born: 2013
Colour: Grey
Height: 165.5cm
Girth: 203cm
Bone: 23.5cm