CAPPA ARISTOCRAT Class 1 RID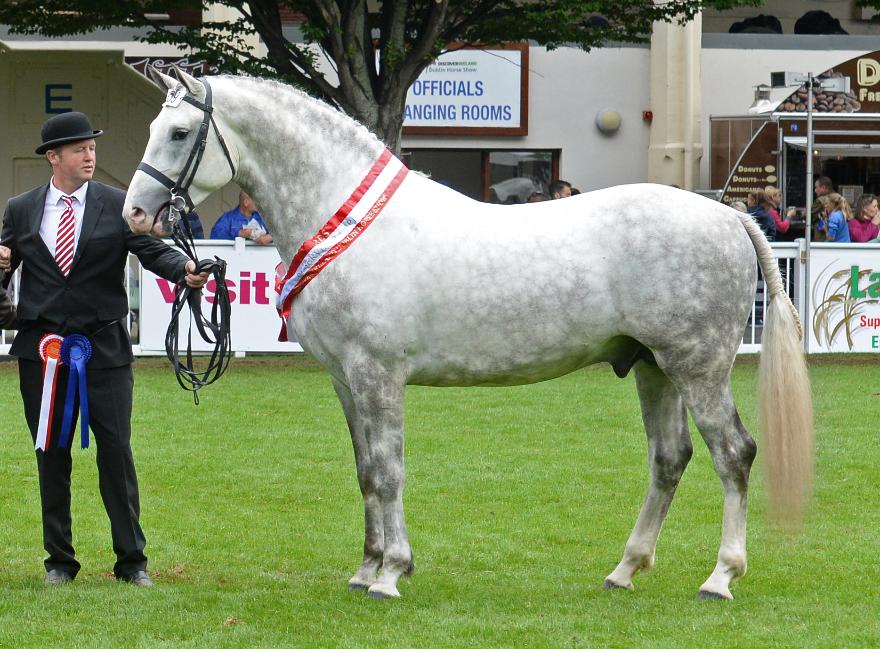 RDS Champion Stallion 2017, 2019 & 2022
RDS Reserve Champion Stallion 2015 & 2018
Gold Merit
Cappa Aristocrat was fully approved in 2015 at just 4 years of age, receiving the highest score.
He was Champion Yearling Colt in Tipperary and Tralee 2012.
His Sire "Star Kingdom", Grand Sire "Annaghdown Star", Great Grand Sire "King of Diamonds", and Great Great Grand Sire's "Pride of Shaunlara" and "Merrion" were all RDS Champions.
His Dam "Bellview Golden Girl" is by the prolific Sire of Show Jumpers "Carrabawn View".
After winning the qualifier in Downpatrick, he placed 3rd in the RDS Young Irish Draught Performance Class 2016.
PEDIGREE
Sire
STAR KINGDOM
Annaghdown Star
Ireland's Diamond


BELLEVIEW GOLDEN GIRL


Carrabawn View
Belview Lass
Dam
Born: 2011
Colour: Grey
Height: 170cm
Girth: 210cm
Bone: 23.2cm