CAPPA EMPEROR Class 1 RID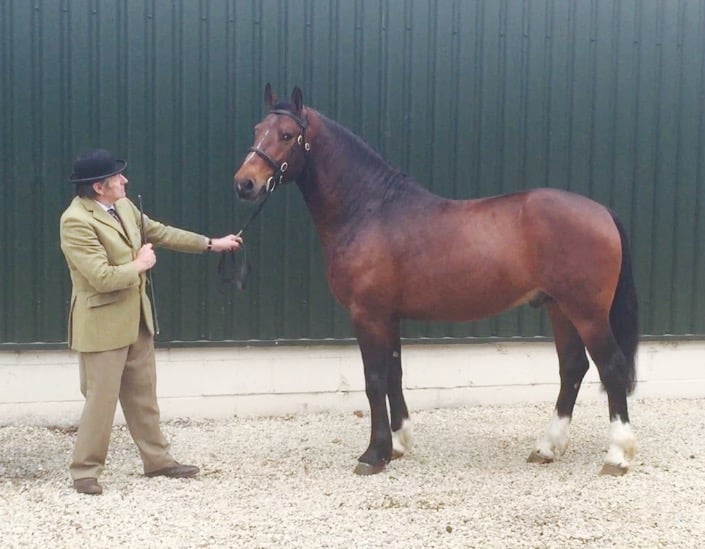 Cappa Emperor was fully approved in 2016 at the Stallion Inspections in Great Britain.
The Judges described him "as a very correct horse, well proportioned with a strong top line. He shows a lot of Irish Draught character and has a lovely outlook. A well balanced horse, he moves with power, rhythm & cadence. In jumping he has a good technique, very honest with a good bascule. In summary a real power horse"
This boy is a great grandson of Clover Hill (sire of The Pride of Gloster).
Standing at 15 3 h, he is a genuine example of the old Irish Draught.
PEDIGREE
Sire
CREGGAN EMPEROR
Holycross
Carrigroe Star


CORMAGLAVA BLAZE


The Pride of Gloster
Killawalla Blondie
Dam
Born: 2010
Colour: Bay
Height: 158.5cm
Girth: 200cm
Bone: 22.2cm