MILLHOLLOW STROLLER Class 1 RID Bronze Merit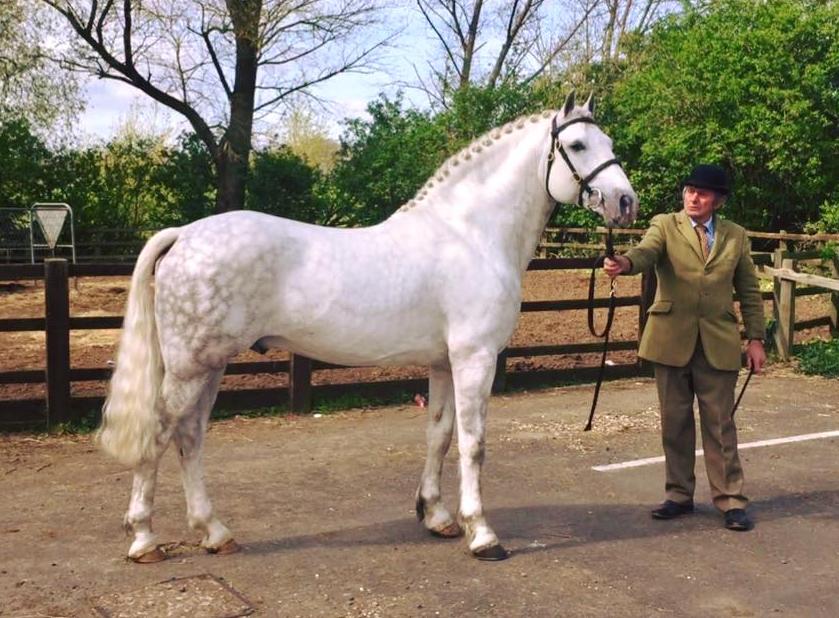 At Grading, Stroller received a distinguished BRONZE Merit for his score of 80 for conformation, 75 for type, 82.5 for movement and 78.75 for athleticism.
Stroller sired the highest priced colt foal that was sold at the Cavan sales in 2015.
His Sire "Cappa Cochise" was RDS Reserve Champion Stallion in 2008 & 2010.
His Dam "Roma Silver Pearl" (Hornby Premium Mare), and his Grand Dam "Roma Blue Wind" (Hornby Premium Mare) were both RDS Champion Broodmares twice.
Millhollow Stroller is the epitome of the old time small draught horse, oozing class, quality and athleticism.
PEDIGREE
Sire
CAPPA COCHISE Fast Silver
Kealanine Mist
Roma Silver Pearl Silver Jasper
Roma Blue Wind
Born: 2009
Colour: Grey
Height: 160cm
Bone; 22cm